Viruses
You are here:
Viruses
The research on honey bee viruses is a quickly expanding frontier and there is an increasing need to address the appearance of new viruses, to establish standards to assess virus diversity and to gain better knowledge of the variability of viruses.
These questions brought together Anne Dalmon (France), Marina Meixner (Germany), Per Kryger (Denmark), Orlando Yañez (Switzerland) and Nor Chejanovsky (Israel) to form the Virus Task Force.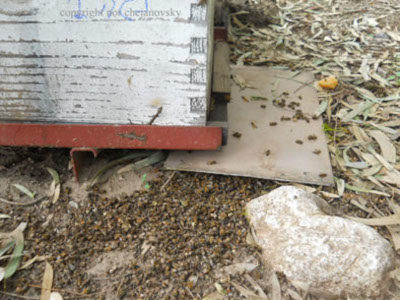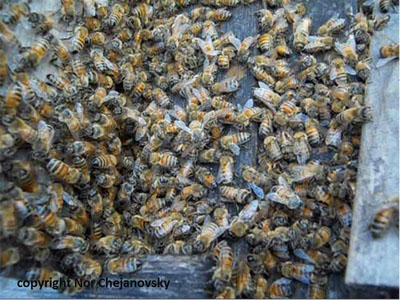 The Virus Task Force aims to fill the above gap, updating and compiling the new information on honey bee viruses for the bee research community and providing tools to allow honey bee-virus comparative analysis across the globe.
Through our common task, we will bring together researchers from European, Asian, Africa, North and South-American countries where known and emerging viruses are reported.
Promote innovative research (detection-identification and biological assays) on the Honey bee virus front for virus prevention and development of future means for control.
Facilitate exchange of information and ideas among interested researchers, beekeepers and other stakeholders;
Use of easier and standardised methods to send/analyze data
Provide updated tools for epidemiology studies
Promote cooperation with other COLOSS working groups
Output produced by the Virus Task Force will be disseminated:
By publishing research papers in outstanding scientific journals and popular papers in beekeeping magazines;
By writing an addition to the Bee Book on standardised research methods for the study of Viruses;
On the occasion of annual COLOSS meetings and of other relevant meetings (e.g. EurBee, Apimondia, etc);
Through the COLOSS.org website and other relevant websites (like Super-B, etc.).
Are you interested in joining this COLOSS task force?
If so, please contact one of the task force co-chairs below.